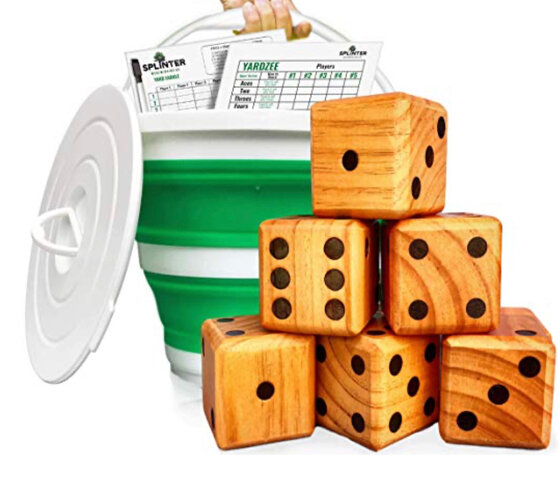 Giant Yard Yatzy
Introducing the Giant Yard Yatzy - the ultimate outdoor game for family and friends! This giant version of the classic dice game is perfect for backyard parties, BBQs, and camping trips.
The set includes five oversized wooden dice, a durable scorecard, and a handy carrying case for easy transportation. Each die measures 3.5 inches, making them easy to roll and see from a distance.
The game is simple to play and can be enjoyed by all ages. Roll the dice and try to get as many points as possible by scoring combinations such as three of a kind, four of a kind, and full house. The player with the highest score at the end of the game wins!
Made from high-quality materials, the Giant Yard Yatzy is built to last and withstands outdoor elements. It's also a great way to get everyone outside and active while having fun.
Get ready for hours of entertainment with the Giant Yard Yatzy - the perfect addition to any outdoor party or event!!